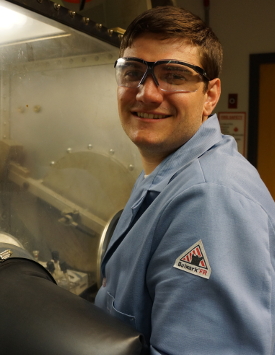 Professor Eberhart
Assistant Professor - New Jersey Institute of Technology (2020-present)
Postdoc - Argonne National Laboratory (2018-2020)
Postdoc - University of North Carolina - Chapel Hill (2016-2018)
Ph.D. - Columbia University (2016)
B.S. - New Mexico State University (2010)


Prof. Eberhart is a native of Los Alamos, NM. His research interests include photoexcited state charge transfer reactions, biomimetic strategies for artificial photosynthesis, electrochemistry/electrocatalysis, and photoelectrocatalysis for solar energy conversion.